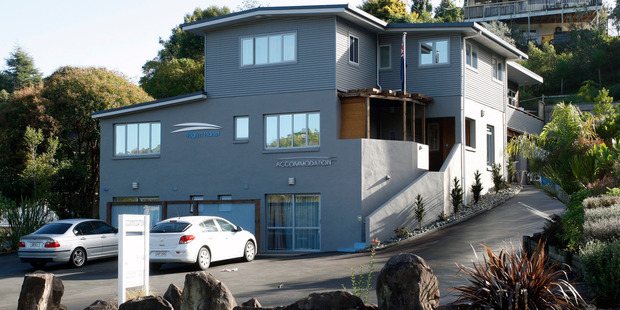 Stories making headlines around the regions today include death threats against a lodge that refused to allow a lesbian couple to share a bed and a plea to find a missing lion.
The owners of a Whangarei lodge say they have had death threats made against them since they refused to allow a lesbian couple to share a bed at their establishment.
Have you seen this lion?
Blue whales in the South Taranaki Bight might be doing more than just passing through on their way to and from summer feeding grounds in Antarctica.
Kaitaia resident Roger Whitefield didn't expect to find this on the beach.
The cat shelter used by Betty Chapman and her army of cat loving volunteers has been removed.
Calder Stewart has plans to demolish almost all of Carisbrook.
A Tauranga woman is off to America to visit her son who survived two natural disasters.
A nine-year-old-boy has been questioned about two fires.
Affco meatworkers are striking again.
A Whangarei man who threw his stereo at police, hitting a police dog, after being told to turn down the music, has been spared jail.
Te Puna cafe owner Duncan Place could be up to $2000 out of pocket because of a lack of communication about a planned power cut.
And finally a cancelled Fleetwood Mac concert in Dunedin has cost a promoter $50,000 - and they're not happy.
Other stories making headlines around the regions:
Fears killer Wairarapa driver will strike again.
Midwife negligent tribunal decides.
Family pleased special school will stay open.
Drug ring head waits on leave to appeal.
Stabbing and carjacking accused denied bail.
Family get control over asthma.
Milk truck conversion to fight fires.
Drug free script led to healthy loss.