SOE set to soak up 10 per cent of funds realised from power firm partial privatisations.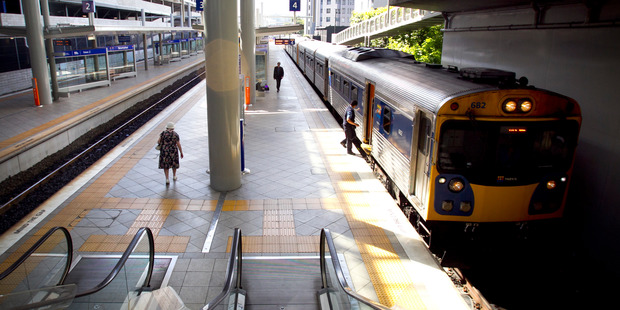 Struggling KiwiRail may soak up almost $600 million - or a tenth of the cash raised from partially privatising state-owned power companies, Budget documents reveal.
In last week's Budget, Transport Minister Gerry Brownlee announced KiwiRail would receive $94 million of Future Investment Fund cash towards its $4.6 billion 10-year Turnaround Plan, with the money going on new wagons and locomotives, and track and infrastructure renewals.
The Future Investment Fund is the "notional" pool of cash which will pay for capital investments, such as schools, hospitals and irrigation over the six years to 2017 and is funded by the around $6 billion to be raised by selling half of Mighty River Power, Meridian Energy and Genesis Power. In last year's Budget, $250 million of Future Investment Fund cash went to KiwiRail as what was described as the Government's final payment of the $750 million it had originally committed to the turnaround plan.
However, last week's Budget documents show this year's $94 million may not be the last payment.
Under the "Specific Fiscal Risks" section of the Budget documents, Treasury says KiwiRail "has signalled its intention to seek $239 million of additional Crown funding over the next four years to complete the 10-year strategy for KiwiRail to achieve a commercially viable network".
The Government had not considered that request, Treasury said.
Through a spokesman, Mr Brownlee said "it was envisaged that further investment by the Government was possible, subject to KiwiRail's performance" but the $94 million in last week's Budget "is the extent of the current commitment by the Government".
Labour transport spokesman Ian Lees-Galloway said he was not surprised the Government was tipping more cash into KiwiRail.
"We always said the Government's turnaround plan for KiwiRail was unrealistic and I think the additional investment reflects exactly what's required after two decades of being asset stripped but the Government should always have been upfront about what investment was required." The fact that Future Investment Fund cash was now being used "just reflects how ludicrous the assets sales programme is".
•The Government's partial asset sales programme has cost the taxpayer at least $30 million so far including $1.5 million in legal costs defending against the Maori Council's legal challenge.
Updated figures released by Treasury this week show almost $20 million has been spent directly by Treasury and just over $10 million by the companies themselves.
Off the rails
Government's KiwiRail Turnaround Plan:
* 2010: $250m.
* 2011: $250m.
* 2012: $250m from Future Investment Fund.
* 2013: $94m from Future Investment Fund.
* 2014-17: $239m sought by KiwiRail and if approved is likely to come from the Future Investment Fund.
Total: $1.08b.
Total Future Investment Fund Contributions: $583m.