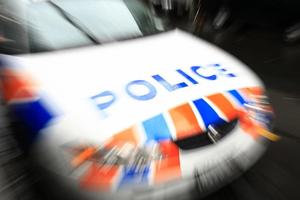 An Ohope businessman has pleaded guilty to two charges of drink-driving causing injury after reversing into two young girls.
An interim name suppression order lapsed for the offender, Ramon Lee Hussey, 43, when he appeared in the Whakatane District Court today.
The name of the business he owns was suppressed.
Police were called to Pohutukawa Ave in Ohope at 2.20pm on Sunday, May 5, after reports of two children, aged 4 and 7, being struck by a reversing car on a footpath.
The 4-year-old, from Whakatane, was taken to hospital but later transferred to Auckland's Starship because of her injuries.
Hussey was breath-tested by police and found to be almost twice the legal breath alcohol limit for driving.
He recorded a reading of 754 micrograms of alcohol per litre of breath. The legal limit is 400mcg.
Hussey today pleaded guilty to the drink-driving causing injury charges and also admitted he had been driving while his license was suspended.
The court heard he had prior convictions for drink-driving.
Hussey was remanded to reappear for sentencing on June 19.
For more articles from this region, go to Rotorua Daily Post