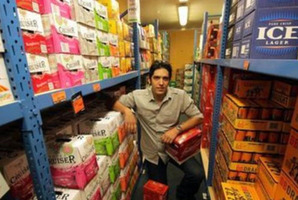 A Wanganui man is offering any prospective employer 52 dozen beer if they take him on as an apprentice.
Mr Gray, 28, qualified as a printer with APN Print in Wanganui and then headed to Australia to work in APN print shops. But when the company realigned its operations there he returned to his home city.
He is offering the beer at a dozen bottles a week to a future employer or the whole 52 dozen after he's been given a reasonable trial with a potential employer. For his part of the bargain, he has promised to "work hard and learn fast".
Yesterday Mr Gray said he had been picking up some part-time work but no offers of an apprenticeship had come forward.
"I've been looking at sites like Trade Me and Seek every day but so far nothing," he said.
For more articles from this region, go to Wanganui Chronicle