Police find young boy in driver's seat and grandfather two-and-a-half times over limit.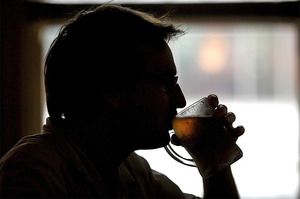 An Auckland grandfather was two-and-a-half times over the legal alcohol limit when he let his 7-year-old grandson drive his car - a situation police say is becoming more common.
The man, 49, who has interim name suppression, appeared in Auckland District Court yesterday and pleaded guilty to drink-driving, dangerous driving and neglect of a child.
The man was pulled over by police in Auckland's Mt Roskill at lunchtime on January 18.
According to court documents, the 7-year-old was in the driver's seat. The man had a breath-alcohol level of 1059 micrograms of alcohol per litre of breath. The legal limit is 400mcg.
While it is not clear how far the child had driven, a senior police source told the Herald that cases like this were becoming more common.
"There's been an anecdotal increase in reports of this nature and while it seems to defy good sense, I guess it proves how alcohol destroys judgment," he said.
The man, who now has three drink-driving convictions, will be sentenced in July.
Retired long-serving road cop Stu Kearns, who headed the Waitemata Serious Crash Unit, described the case as "ludicrous".
"There's no way a 7-year-old boy's got the skills to drive a motor vehicle.
"At 7, crossing the road is hard enough for them, in terms of judging distance.
"There's just no way a 7-year-old would cope with driving."
It was unclear whether the car was a manual or automatic vehicle.
"Most 7-year-olds I know, depending on the type of vehicle it is, would barely reach the pedals - and then I don't know how they would see over the steering wheel."