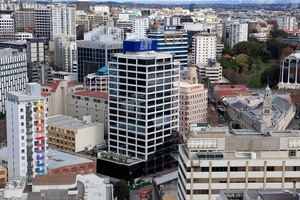 A university professor who claims his workplace caused him hardship akin to post traumatic stress disorder has lost his bid for the case to be heard by the Employment Court.
Professor Christopher Ohms, who specialises in tax law at Auckland University of Technology (AUT), applied the the Employment Relations Authority (ERA) to have the matter removed to the higher authority.
In its decisions declining the application, the ERA said in 2011 Prof Ohms became concerned about the appointment of another professor also specialising in tax law.
He understood that this professor was being paid more than him, and that the appointment was a precursor to his own redundancy.
Prof Ohms told the ERA he was also concerned about bullying by his immediate manager, which caused him to suffer stress.
"His written account of the reasons included a description of symptoms which he said were akin to post traumatic stress disorder," the ERA decision said.
Nonetheless, he believed he was fit to work.
AUT concluded, however, that an investigation was necessary and expressed concerns that Prof Ohms' stress would be exacerbated if he remained at work.
It required him to go on sick leave until it could be assured either that there was no risk to his health or the risk could be managed.
Despite Prof Ohms' doctors indicating he was fit to work, AUT considered their reports did not address important questions associated with his health and safety in the workplace.
Prof Ohms is seeking general damages for alleged breaches of contract, with injunctions also being sought to remedy some of the breaches.
These include allegedly not providing a safe workplace, exacerbating his stress, and refusing to allow him to return to work with the expectation that he would resign.
Prof Ohms also alleges that AUT breached equal employment and pay parity provisions by paying other professors more than him.
However, Auckland ERA member Rosemary Monaghan declined to elevate the claims to "important questions of law" which the Employment Court should address.
She determined that it should be heard by the ERA and the matter was set down for an investigation meeting in August.
"This problem overall is one which would benefit from the Authority's role in resolving employment relationship problems and crafting solutions. Addressing whether and how Professor Ohms' employment is to continue is within the scope of that role, as is addressing his workplace stress and the reasons for it," Ms Monaghan said.
- APNZ