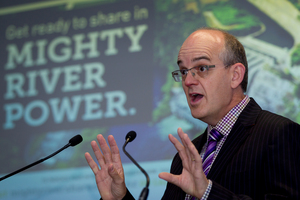 In a major backdown Health Minister Tony Ryall says he will now review the Ministry of Health's handling of historic abuse complaints about residential provider Parklands.
The former home for the intellectually disabled in South Auckland was shut down in September last year after allegations the owners and staff mistreated residents for more than ten years.
Earlier this month it was revealed residents had been forced to live in crowded, dirty conditions surrounded by more than 35 small dogs, were fed substandard food and neglected by untrained staff.
Reports suggest they were also denied access to their own money.
It was alleged a teenage boy was left in a paddock to eat grass.
Earlier this year Mr Ryall said he would not look into the allegations at Parklands.
Mr Ryall has asked consumer advocate David Russell to oversee an independent panel to review the auditing, monitoring and accreditation of residential disability providers.
But said the review would include looking at historic abuse complaints about Parklands dating back to 2001.
"We want to provide assurances to the residents of these facilities and their families about the quality of care they are receiving," Mr Ryall said.
He did not comment specifically on the Parklands allegations.
A spokeswoman for Mr Ryall's office said the review panel will not be able to look at every individual case.
Complaints at the former residential home since 2001 had already been investigated and action taken but the facility was not closed until last year.
Green Party health spokesman Kevin Hague was pleased the minister had decided to extend the scope of the inquiry to look at the Ministry's interactions with Parklands.
"This needs to look at not only how they responded to complaints but also how their standard quality assurances processes did not pick up even a hint of how appalling things were.
"Despite the minister's change of heart, I still worry that he has still not understood the special duty of care he has, given his comments in the Family Carers Bill debate last week, where he was making an argument that families have the primary responsibility for meeting the needs of disabled people," he said.
- APNZ