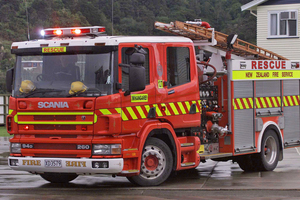 Firefighters are battling a house fire in Beach Haven, Auckland.
Auckland fire communications spokesman Jaron Phillips said the Fire Service was called to the Taurus Crescent house at 11.45am.
The house was well involved but the fire had now been contained.
A search has confirmed no one was inside the house. "There was concern for an elderly female at the address but she's been located at the shops,'' Mr Phillips said.
Three fire crews were still at the scene.
* Do you know more? Send us your news, photos and videos here.
- APNZ