Care centre forces out 85-year-old because of her dementia needs.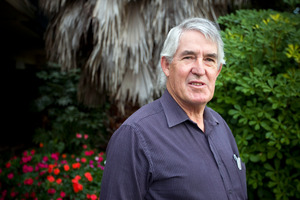 Mia Geraets lived for 25 years at the resthome her brother helped establish. It was a shock to her family when the resthome operators said the 85-year-old would have to leave the only place she knew as home.
Her treatment - she died a week after being removed from the Ons Dorp Care Centre in West Auckland - has thrown the spotlight on the care of dementia sufferers a month after the Government injected the sector with an extra $80 million.
Mia's family complained to the Health and Disability Commissioner, who declined to uphold the complaint but has now agreed to review the case after pressure from the family.
Lou Geraets believes his mother should have been allowed to stay where she was happy and well cared for. "We don't believe she had a higher risk of falling than any other resident," he said. "We wanted to talk about the risks and help manage them. We tried everything.
"We offered to pay for a full-time carer and also signed a liability waiver if she did wander. My brother, who lives nearby, was also on call at all times."
Mia's family had been involved in founding the Ons Dorp retirement village and care centre, designed as a place for elderly Dutch expats.
Initially Mia lived in her own unit, then moved into the village care centre in late 2010.
Lou Geraets said management quoted them sections of the Health and Disability Standards and told the family the centre would lose its certification if she remained.
"I have read the standards and nothing is there which clearly points to issues which required her residency to be terminated.
"The standards note that such risks are normal and need to be managed ... She wanted to live out her days there as Dad did," he said.
"Of course they need to consider safety an issue but quality of life should also be considered."
Dutch Village Trust chairman Dirk Huizing said Mia was well-loved at the centre but was diagnosed as needing specialist dementia care, which the home could not provide. "We are only certified to provide resthome and hospital-level care.
"We would have been practising outside the scope of our certificate if we had kept her here," he said.
Mia had held on to another resident, causing them both to fall, Huizing said. In another incident, she fell on to a resident who was sitting in a chair. "We have a facility that houses 44 residents in the care centre and the rights and well-being of all residents must be respected."
Since Mia's death, the care centre had implemented the international InterRAI assessment system to determine patients' needs.
"If we had this system when Mrs Geraets was living here she would have had to leave sooner than she did," Huizing said.