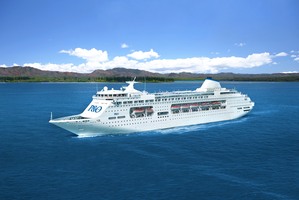 A crew member has been rescued from a cruise ship north of Cape Reinga, after suffering a serious eye injury.
The Northland Emergency Services Trust helicopter flew to the Pacific Pearl, after a man in his 30s who had been putting recycling out was hit by broken glass, which was flung deep into his eye.
Operations Manager Dean Voelkerling says they were aware of the need to quickly get the man to hospital to allow for emergency surgery.
The man remains in a stable condition at Auckland Hospital.