Police on cannabis raid call in army after equipment used to make pipe bombs found during search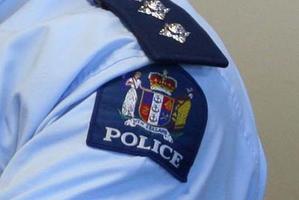 Police have laid charges against a man after equipment commonly used to make pipe bombs was found during a raid on a suburban Auckland house.
Some of the bomb-making materials - including a bomb fuse - were believed to have been stolen from the military.
The police raid occurred at the Massey, West Auckland, home on Wednesday after officers were tipped off by suspicious activity at the Reynella Drive house.
Michael Peter Logue, 33, was working at the Takapuna branch of NZ Post when he was arrested on Wednesday afternoon. His arrest came soon after police executed a search warrant for drugs on the home he owns with Martin John Moodie, 38.
It is understood cannabis, seeds and equipment used to grow and use the drug were found at the property. Moodie was arrested at the house shortly before police tracked down Logue.
The pair were jointly charged under the Misuse of Drugs Act with cultivating cannabis, possession of cannabis, seeds and utensils and permitting their premises or motor vehicle to be used.
They are due to appear in the Waitakere District Court next week.
However, the Weekend Herald has learned that further charges were laid against Logue yesterday, relating to the bomb-making materials.
Police could not comment on the case as it was before the courts.
It is understood as police searched the house they found a "device" that concerned them enough to call the army's bomb disposal team to investigate. A police source said after the army ascertained the device was safe, the search continued.
Officers reportedly found and seized firearms and a large amount of ammunition, explosive powder known to be used to make pipe bombs, leaflets and other information on how to make bombs.
The source said army personnel then identified a number of items they believed had been stolen from the military, including "bomb fuses" and other materials.
A spokeswoman for the Defence Force could not comment on the case, saying it was a police matter.
Both men are understood to hold firearms licences, but those were also seized by police.
Neither Logue or Moodie, who are on police bail awaiting their court appearance, could be contacted yesterday.
A man who answered the phone said he had been asked to house-sit at the property "until they came back". He did not know where the owners were or when they would return.
"They might be back tonight, they could have gone south. I don't know what's going on," he said.
Lawyer Shane Tait confirmed he was representing the pair.
"Leave my little clients alone and don't run a story on them in the paper tomorrow would be great," he said. "It's not that newsworthy, is it? A couple of cannabis plants?"
Mr Tait would not be drawn on the specifics of the charges, but revealed fresh charges were laid against Logue yesterday morning relating to the allegedly stolen military equipment and bomb-related items.
"As I understand it that's denied. It was bought at a gun fair. He was arrested and charged with that today. We've got an appearance in the Waitakere District Court on Tuesday where we will get full access to the police file and be able to work out what's going on."
He had no knowledge of what specific items the charges related to.
Mr Tait said the men would be defending the charges.
NZ Post spokeswoman Jaimee Burke confirmed Logue had worked for the company for several years as a customer service representative.
"We've only been informed today of his arrest and he has been put on special leave," she said.
"What we're doing at the moment is just following up with the police on the nature of the charges and given the matter is now with them ... we feel it would be inappropriate for NZ Post to comment further on it."
Ms Burke said police did not contact NZ Post before approaching Logue.