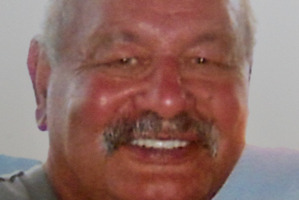 The primary suspect in an investigation into the murder of road worker George Taiaroa claims he is wanted only because he had a vehicle that matched the description of one police were looking for, an associate says.
Quinton Winders' Whanga-momona property has been the subject of at least two police searches - the last on May 2 involving about 20 police officers, some with metal detectors, and forensic specialists who combed his home and surrounding hillsides and scrub.
But one of his neighbours, who has had dealings with Winders, said the fencing contractor had claimed his innocence when he spoke with him.
Ed Bradford said Winders had told him police were interested in him because he drove a blue Jeep Cherokee that was central to their inquiry.
Mr Bradford said Winders was still in the area and had been going about his business. He said Winders had also told him that police had trashed his property during their searches.
The Weekend Herald visited Winders' home, a nondescript barn at the top of a small hill surrounded by two-metre deer fences overlooking SH43.
Other neighbours and locals in Whangamomona painted a picture of Winders as a recluse, who despite living in the area for more than six years rarely engaged with his community.
Richard Potroz, who is Winders' immediate neighbour and grazes some of his stock on his land, said he hadn't seen his neighbour in over a month but detectives had confirmed Winders was their main suspect.
Mr Potroz said despite his leasing arrangement over the years with Winders they rarely spoke and if they did so, the conversations were fleeting. He said most of their communication was done via him leaving notes in his mailbox.
John Cusdin, a Taranaki deer farmer, said he had known Winders' father Max through his years in the deer industry.
Mr Cusdin met Quinton Winders, also known as "Quin", when he and his father bought the block of rugged countryside that is covered in large swathes of scrub and stands of Kahikatea and Matai around 2006.
His impressions of the younger Winders, whom he last saw at a velvet competition in Stratford in December, were of a reserved type who didn't go looking for conversation.
"I had no reason to believe he was anything but a normal young fella," said Mr Cusdin.
Daniel Couchman, whose parents still live at Whangamomona, said Winders had lived in the area for a while but had never made an effort to get to know his community.
The agricultural contractor met him briefly a couple of times - including once when he was duck shooting - and wasn't impressed.
"This bloody one time we were just shooting over at a neighbours place opposite his and he was going off at us saying we shouldn't be there."
"But the cocky we were with it was on his farm and he [Winders] made himself look like a bit of a dickhead and saying we were poaching and carrying on."
Winders family would not comment when contacted by the Weekend Herald.
It has been more than two months since Mr Taiaroa, 68, was shot while directing traffic at Atiamuri.