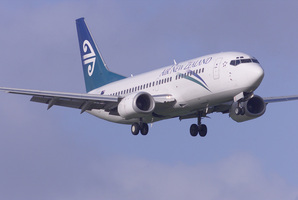 Passengers on an Air New Zealand flight to Auckland this morning had to return to their destination when a cracked windscreen in the cockpit window was discovered while in the air.
The pilot of NZ410 decided to return to Wellington shortly after take-off as a precautionary measure after a "minor crack'' was discovered in the window, said an Air NZ spokeswoman.
"The crack was in one layer of the window which is made up of many layers and designed to withstand fissures,'' she said.
Passengers were accommodated on other flights and have since arrived in Auckland.
The aircraft is being inspected.
- APNZ