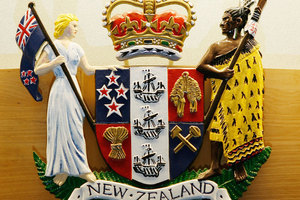 Two Masterton women have been remanded on bail without plea following an alleged home invasion on Wednesday night.
Riwhia Peneha, 56, and Lee Peneha, 36, were granted bail by Judge Tom Broadmore at Masterton District Court yesterday, after police made inquiries into the suitability of their bail addresses following their initial court appearance on Monday.
Police opposed the bail application but they were unsuccessful.
Riwhia Peneha, Lee Peneha and a third accused, Riwia Rimene, 43, who is in police custody on unrelated matters, are jointly charged with a series of offences relating to the alleged incident, including burglary, injuring with intent to injure, and wounding with intent to injure.
The home invasion is alleged to have taken place on the east side of town.
Lee Peneha, a process worker, has been charged in relation to six offences which took place when she allegedly burgled a house on May 8, armed with a knife and with intent to commit a crime.
She is also charged with using a drawer as a weapon and inflicting injuries on the two victims.
Riwhia Peneha has been charged with burglary, wounding with intent to injure and causing injury.
The third accused, Riwhia Rimene, has been charged with burglary and injuring one of the victims.
Judge Broadmore granted Riwhia Peneha and Lee Peneha bail on condition that they do not consume alcohol or drugs, adhere to a 7pm to 7am curfew, and stay away from the Masterton area, apart from attending court. He also ordered them not to make any contact with the victims of the alleged incident and to stay away from, and not to contact, any of their co-defendants.
Lee Peneha has been bailed to an address in the Carterton area, while Riwhia Peneha has been bailed to Upper Hutt.
The three accused are due to reappear in Masterton District Court in relation to the charges on May 30.
The two victims of the alleged home invasion were taken to Wairarapa Hospital.
For more articles from this region, go to Wairarapa Times-Age