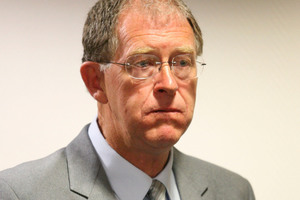 A decision on whether a former Catholic brother and convicted paedophile will be extradited to Australia to face 252 sexual abuse charges has been delayed.
Bernard McGrath, a former St John of God brother, returned to New Zealand from Sri Lanka voluntarily in November after the new charges emerged.
A hearing on whether he should be extradited took place at Christchurch District Court last month, and Judge Jane Farish was expected to give her decision this afternoon.
But it has been put off until June 11, court officials confirmed today.
In 2006, McGrath was jailed for five years for sexually abusing boys at Marylands School in Christchurch in the 1970s, and was paroled in 2008.
The 65-year-old travelled from New Zealand to Sri Lanka last year and was reportedly living on a tea plantation in the highlands.
Now, Australian police want him extradited from New Zealand to face the new charges of abusing, molesting and raping boys and young adults at church-run institutions in New South Wales over several decades.
- APNZ