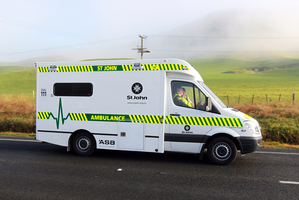 A man has been killed in a workplace accident in Hawkes Bay this afternoon.
Inspector Mike Coleman said the man, believed to be in his 40s, was injured by a heavy metal pole at a workplace on Dickens St in Napier about 3.45pm.
He said St John paramedics attended the scene and reported the man deceased.
Police will investigate the man's death for the coroner, Mr Coleman said.
"There's a couple of [police] units there now. They'll be investigating the accident and reporting to the coroner," he said.
Ambulance central communications manager Anita Halbert said the man was working on the site of the old Farmers' building.
"We understand he was hit by a metal beam of some sort but how it occurred we have no idea,'' Ms Halbert said.
She said the man was pronounced dead at the scene.
- APNZ