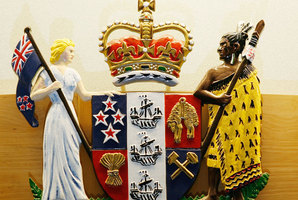 Rotorua beneficiaries advocate Paul Blair has been sentenced on cannabis charges - but will not carry out the community detention until his latest appeal has been heard.
The 62-year-old qualified barrister was sentenced in the Hamilton District Court on Monday to three months' community detention with a 9pm to 7am curfew and 100 hours' community work after he was found guilty during a retrial in January of one charge of selling cannabis and one charge of possessing cannabis for the purpose of supply in 2010.
Blair has lodged an appeal to the Court of Appeal against the guilty verdicts, telling the Rotorua Daily Post he was not prepared to accept convictions for offences he did not commit.
A date has not yet been set for the appeal, the second time he has challenged the convictions.
The sentence has been deferred until the appeal is determined.
Blair said he was correctly sentenced on Monday "on the basis of a single transaction involving a tinny valued at $20".
However, he was determined to continue with the appeal process.
"I had nothing to do with that transaction and that is why the upcoming appeal is essential.
"The sentencing judge made reference to the damage caused already to my reputation and my ability to work as a lawyer. Again, I agree with his honour regarding the damage done to date and such a setback is difficult if not impossible to repair. I am looking forward however to an acquittal, either following a new trial or having the convictions quashed by the Court of Appeal as unsafe."
It has now been more than two years since Blair was charged after a police undercover operation targeting suspected tinny houses in Rotorua.
For more articles from this region, go to Rotorua Daily Post