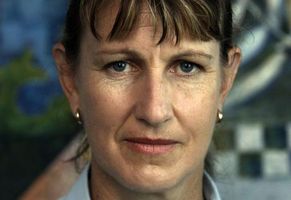 Armed police and a dog were used to capture a man who doused himself with fuel and threatened to set himself alight after he allegedly assaulted another man north of Dargaville.
The man was later taken to Whangarei Hospital for treatment on two broken ribs, a punctured lung and dog bites sustained while he was arrested at Tutamoe, about 48km northwest of Dargaville, on Sunday
Whangarei/Kaipara police area commander Inspector Tracy Phillips said police were called to a property at Tutamoe about 5pm on Sunday after reports that a man had been assaulted.
Ms Phillips said a man suffered serious head injuries and when police arrived the man who allegedly assaulted him became aggressive and made threats.
As police approached the man he covered himself with fuel and threatened to set himself alight with a lighter he was carrying so the Armed Offenders Squad was called.
Ms Phillips said the armed police tried to negotiate with the man to give himself up and a brief stand-off ensued. However, she said, police became concerned and moved in quickly, with the help of a police dog. "When he was arrested he still had the lighter and a knife on him," Ms Phillips said.
"We needed to act quickly to stop him committing any harm to himself or others, including the officers."
A 53-year-old man was charged with wounding with intent to cause grievous bodily harm and other charges may be laid. He will appear in Dargaville District Court on the charge at a later date.
Despite police initially thinking the man had doused himself in petrol it turned out to be diesel.
The man who was allegedly assaulted was treated in Whangarei Hospital for cuts before he discharged himself.
NAD lb
For more articles from this region, go to Northern Advocate