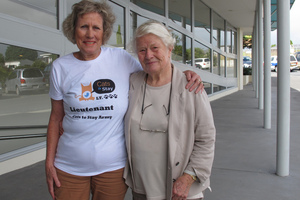 Volunteers barred from feeding stray cats at a Paihia reserve have been given a temporary reprieve so they can find another location.
The Far North District Council says it is sticking with its intention to have the cat colony's feeding station removed from a public reserve in central Paihia - but it's not rushing to force the issue and will allow time for the cat benefactors to find an alternative site.
In-house legal counsel John Verry said the council had a responsibility to act on a resolution by the Bay of Islands-Whangaroa Community Board calling for the feeding station to be removed and the "unlawful practice" of feeding the cats on the reserve to stop.
However, the council was mindful of animal welfare concerns and wanted to give the volunteers reasonable time. "The council is, in fairness to all parties, offering an opportunity for those responsible for feeding the cats on the reserve to seek other alternatives which are lawful," Mr Verry said.
The real issue appeared to have been lost in a highly emotive debate that had raged over the cats internationally and had involved cyber bullying.
The issue for the board was whether permitting a cat feeding station on a recreation reserve was lawful.
"The remedy is now in the hands of the cat benefactors. A constructive way forward is for them to find somewhere other than a reserve for their cat-feeding activities."
For more articles from this region, go to Northern Advocate