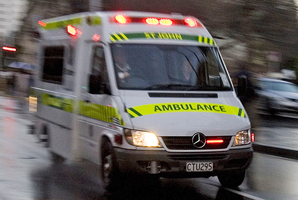 An 18-month-old boy was rushed to hospital last night after swallowing what was believed to be a scented oil.
The Lowe Corporation rescue helicopter was called to Kairakau Beach, about an hour southeast of Hastings, after the boy from Waipukurau ingested a chemical about 8.15pm.
St John ambulance Hawkes Bay operations manager Stephen Smith said he was not sure exactly what the child had ingested, but it may have been "some sort of scented oil".
"He's had a bit of a localised reaction, swelling around the mouth and tongue."
The boy was initially in a serious condition, but his condition improved to moderate as the helicopter rushed him to Hawke's Bay Regional Hospital.
A hospital spokeswoman said the boy was assessed and discharged last night.
- APNZ