Waitakere community will keep an eye out for stolen equipment with hopes of recovery.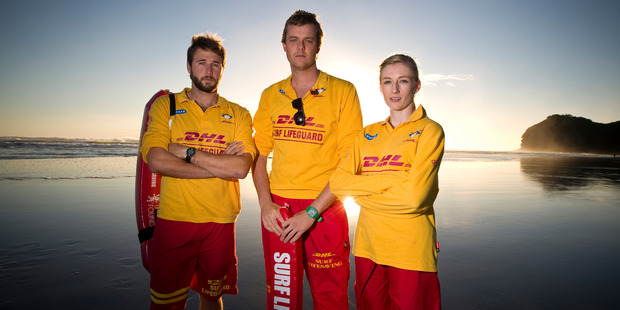 West Auckland surf lifeguards, who did not know their quad bikes were stolen until they responded to an emergency call, have been offered replacements on loan.
Volunteers were shocked when they rushed to the United North Piha Surf Life Saving Club on Saturday morning to find the gear shed door smashed open and the quad bikes missing.
Piha First Response team leader Fiona Anderson said she saw two young men in trouble in the surf and then the lifeguards dragging the rescue boat 300m across the beach to put it into the water.
"The whole Piha community is sickened and appalled at this cowardly crime," she said.
"To leave our community without the ability to save someone's life is lower than low and someone out there knows who did this and should turn them in."
Club director of lifesaving Rob Pidgeon said: "Luckily it worked out for the people in trouble and they got back to the beach on their own."
But the lifesaving community was outraged by the potential for tragedy created by the theft of three ATV bikes and two outboard motors - worth a total of $60,000.
"The club has never had thefts before."
Surf clubs do not patrol in winter but lifeguards living locally still respond to text alerts. "We have the equipment all set up ready."
Over the past summer, the club made 26 rescues along the northern 2.6km stretch of the beach which it patrols, leaving the Piha Surf Life Saving club to look after the southern part.
The club would check today about insurance cover but in the meantime would take up offers of loan equipment from other clubs and a private company.
Grant Woolford, of the Cyclespot Group, said that as soon as he read about the theft in the Herald on Sunday, he offered the club a loan of two Honda quad bikes until they either found their machines or replaced them.
"I thought, 'we can't have that'. I've had stuff stolen from our shops and it's pretty unfair, especially when there are lives at risk."
Mr Woolford said quad bikes cost $15,000 to $18,000 and were "serious tools" for farmers as well as surf clubs for getting around big areas quickly.
The club is on private land, and neighbours did not hear the break-in of the locked shed.
Mr Pidgeon expected residents of the Waitakere Ranges would be looking out for the equipment and he hoped it would be recovered.
"It's good stuff, but look closely at it and you will see surface corrosion."
Stolen
Red Honda Foreman ATV 2012 and 2009 models.
Blue Yamaha Rhino ATV.
Two Mercury 30hp Surf Spec outboard motors.
Other items.
Value: $60,000