Queenstown man says friend who fell near summit recovering well.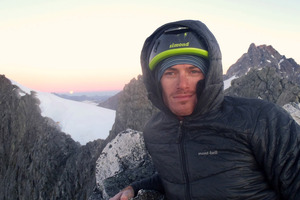 A Queenstown climber involved in a dramatic Himalayan rescue says his injured companion is in a Kathmandu hospital but could be released within days.
Ben Dare, 29, of Queenstown, said in a message to supporters that Scott Scheele, 24, was receiving "top rate" care at Vayodha Hospital.
"He's been moved from the ICU to a private ward, and if his condition continues to strengthen, hopefully he'll be discharged early next week and we'll be able to get him on a flight back to New Zealand," Mr Dare said.
The message was posted on the climbers' website days after the pair were involved in a fall while trying to reach the top of the unclimbed Anidesha Chuli, or White Wave (6800m), in the Himalayas.
They were 400m from the summit, when Mr Scheele fell 90m, receiving a head injury and concussion, and had to be helped down to a camp at 6000m by Mr Dare.
The two other members of their group, Rob Frost, 30, and Andre van Dusschoten, 37, trekked through the night from a lower camp at 4800m to reach the pair's tent.
Mr Scheele was eventually plucked from the mountain - with Mr Dare - by a private helicopter operated by Fishtail Air, who Mr Dare said "did an amazing job".
He also thanked supporters and well-wishers for their messages, saying they were greatly appreciated.
The pair's climbing companions had stayed on the mountain ferrying equipment down, but have confirmed they are back at base camp.