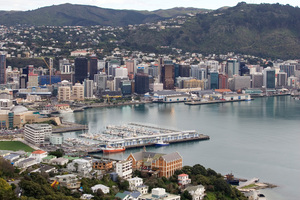 Wellington's unemployment rate has dropped, but remains higher than the national average.
Statistics New Zealand figures show unemployment was at 6.8 per cent in the March quarter, compared to the national rate of 6.2 per cent .
However, it is an improvement from the 7.9 per cent for Wellington in the December quarter, the region's highest rate in 18 years.
Business Central CEO Raewyn Bleakley says it is very positive news.
"It shows that we are heading in the right direction, and it's an indication that we do have a resilient local economy, especially on the back of more public service tightening."
Bleakley says while the drop is pleasing, there is still work to be done.
"It is still too high, and the region must work together to attract new business into Wellington by ensuring we are even more business-friendly, and that we are really selling the benefit that Wellington has to offer."