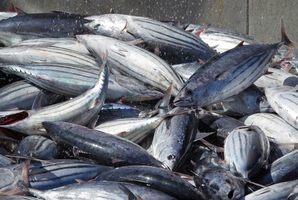 A fire damaged Sanford Limited's Timaru cold store today.
Managing director Eric Barratt said the blaze at North Mole, Timaru, this afternoon was likely to have been caused by machinery malfunction.
Smoke was spotted by a watchman who called the Fire Service. No employees were on site at the time of the fire, which has now been extinguished.
Sanford's fish processing plant is on a separate site and was not affected.
The fire will be investigated but machinery malfunction was the likely cause, Mr Barratt said.
- APNZ