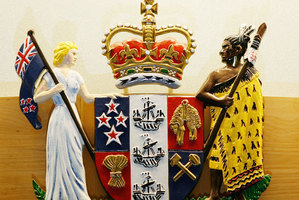 One of two Mid North men accused of robbing a Canadian tourist holidaying in Paihia has again been denied bail.
Hamlin David Simon, 22, from Pakaraka, appeared in the Kaikohe District Court on Tuesday charged with aggravated robbery. His request for bail was denied and he was returned to custody until June 10.
His alleged accomplice, Isaac Edward Charles Bray, 21, of Kawakawa, appeared on Monday when he was further remanded on bail. He is also due back in court on June 10.
A third man, a 20-year-old from Kawakawa, faces a lesser charge of being an accessory after the fact.
The 23-year-old Canadian met three men on Paihia's Kings Rd on the night of April 4, when he accepted a ride with them to Kawakawa.
However, instead of taking him to a party, the men allegedly stole his wallet and left him stranded on the side of the road.
Police made the arrests with help from Paihia bar owners concerned about the crime's effect on the tourist industry.
Sergeant Peter Masters, of Paihia police, said he was pleased that three men had been arrested in relation to the robbery of the Canadian, but the offenders behind the robbery of three young English visitors a few days earlier had yet to be held to account.
In that case a group of men wielding a large knife took the tourists' car and all it contained.
The car was later found burned out on Ruapekapeka Rd.
Mr Masters said residents wanted the crime solved and he urged anyone who knew about the earlier robbery to call the Paihia police station on (09) 402 7130.
The town's future depended on tourists continuing to visit and its reputation as a safe destination.
"We want to assure people that it's a safe town," he said.
"One way of doing that is, when something does go wrong, we get on top of it quickly."
For more articles from this region, go to Northern Advocate