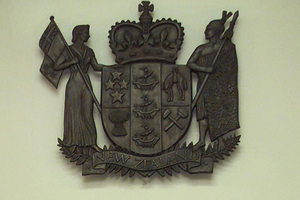 A Greymouth man who worked three jobs while receiving ACC payments for being unfit for work has been convicted on 11 charges.
Anthony Carrick Duncan, 44, was sentenced in Greymouth District Court on Tuesday to four months' community detention, 200 hours' community work and was ordered to repay ACC $22,295,09.
ACC said he began receiving weekly compensation in May 2005 after injuring his back and shoulder when he fell through a roof.
He continued to receive compensation payments up until April last year.
During this period Duncan worked for three different employers, as a pond operator, a labourer and a dairy farm worker.
He continued to send declarations to ACC stating he was unfit for work and that there had been no change in his circumstances.
ACC were alerted to the situation by notes on a medical file which attributed a later injury to work-related causes.
General manager of claims management Sid Miller said ACC follows up all information suggesting possible fraud and takes action when criminal offending is identified.
"At the end of the day, Kiwis pay ACC levies to help people with genuine injury-related needs - not so that people can misuse ACC for their own personal gain."
Duncan was convicted of three charges of misleading ACC by wilful omission, three charges of failing to advise of earnings and five charges of dishonestly using a document.
- APNZ