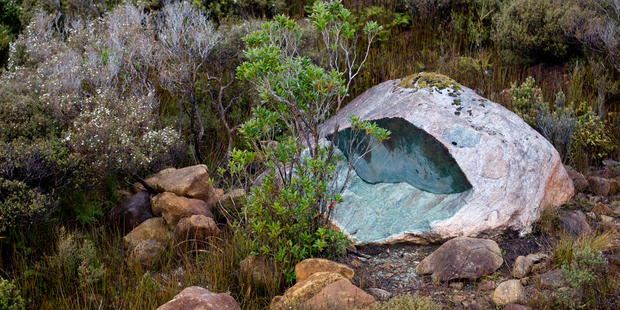 West Coast Maori have come to an agreement that saves the State the cost of a jury trial and clears one of their own pounamu carvers of theft charges.
Bevan Charles Climo, 54, appeared in the Greymouth District Court in September charged with stealing tahutahi (snowflake) pounamu, valued at more than $1000, the property of Ngai Tahu, on or about May 12 last year.
The stone was seized by police in a raid of Mr Climo's Kaniere property at the request of Ngai Tahu.
West Coast police area commander Inspector John Canning said at the time that the recovered stone was believed to be 'snowflake' pounamu from the Cascade Plateau, near Haast, which was the sole domain of Ngai Tahu.
As the plateau had never been legally mined, Ngai Tahu considered it stolen property.
In September, Mr Climo was remanded for a post-committal conference but, in a historic marae-based settlement, the parties have since found resolution.
Te Runanga o Ngai Tahu and the West Coast-based Te Runanga o Makaawhio met with Mr Climo at Rehua Marae, in Christchurch, to undertake the process, which involved about 40 people, predominately Poutini Ngai Tahu from the West Coast.
The marae hearing was also attended by Sir Tipene O'Regan and Ngai Tahu chairman Sir Mark Solomon.
An agreement reached at the conclusion of the hearing included a request that the charges relating to the alleged theft be withdrawn.
Makaawhio Runanga chairman Paul Madgwick and Bevan Climo said in a joint statement that the hui had resulted in a positive outcome and both looked forward to working together in order to improve and progress the ongoing management of pounamu.
All parties were happy that the resolution recognised both individual whakapapa rights and tribal collective rights, they said.
- The Greymouth Star