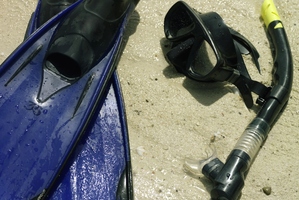 The New Zealand resident doctor who died while diving in Vanuatu worked at Auckland City Hospital.
Auckland District Health Board confirmed Laila Osunsade was employed as a registrar in the hospital's oporhinolaryngology department.
"Laila was highly regarded and the health board wishes to extend its condolences to her family."
United States citizen Ms Osunsade, 33, died while diving on a wreck off Espiritu Santo on May 2.
She was an experienced, certified diver and was on her fifth dive to the SS President Coolidge when she failed to surface with her guide, the Vanuatu Daily Post reported.
She was found and brought to shore but could not be resuscitated.
Her body was to be repatriated to New Zealand.
- APNZ