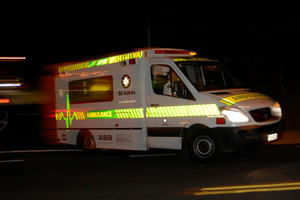 A Christchurch man who allegedly had petrol poured over him before being set alight has died in hospital from his injuries.
Terrance Martin Smith, 55, was found suffering serious burns at a Woolston property on April 25.
He was taken to Christchurch Hospital in a critical condition and transferred to Middlemore Hospital the next day for specialist treatment.
Smith's condition did not improve and he died from his from injuries about 6.30pm last night.
Jason Alistor Barr, 42, of Waltham and Shay Barry Webster, 20, of Woolston, are jointly charged with intent to cause grievous bodily harm.
Police are considering laying further charges, detective senior Sergeant Darryl Sweeney said.
- nzherald.co.nz