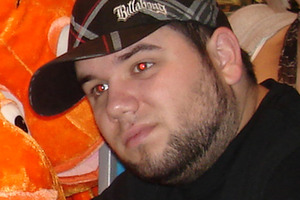 A cheerleading coach jailed for sexually abusing three young women has been urged by one of his victims to get help.
Nikola Michael Marinovich, 26, was today sentenced in Auckland District Court to two years and seven months in prison after being earlier found guilty by a jury of two charges of unlawful sexual connection with a 14- and 15-year-old.
The jury did not know that the former executive director of Total Cheerleading had also pleaded guilty to a charge of unlawful sexual connection with a 14-year-old before trial.
At least five police officers and two security officers were in court today as Marinovich was sentenced.
Judge Russell Collins described Marinovich's victims victims as brave and strong.
"I regard these young women as impressive young people, and they had to be."
He said Marinovich was "a contradiction" who had business skills beyond his years, but showed an "emotional immaturity" when it came to his relationships with the girls.
"As an extremely immature young man, you got to hold emotional power over young women that you were ill-equipped to manage."
On one occasion Marinovich took two young women in his car to Auckland's Mission Bay and got them drunk on vodka.
One woman - who had been in Marinovich's cheerleading squad - said she was drunk but her friend was "really, really drunk" when the alleged offending occurred.
"I was really drunk myself ... I don't know why I didn't do anything, I just got there and went along with it."
Another woman said she was 15 when she underwent a one-on-one session with Marinovich at a west Auckland gym.
Marinovich touched her inappropriately when she lay down on the gym mats exhausted.
She read her victim impact statement via audio-visual link today. She said her relationships with teachers, friends and family had all been affected by Marinovich's offending and she found it hard to trust people.
She said she had written her statement three times. "The first time it was full of rage. One time it was full of hurt and another time it was full of pity."
She also addressed Marinovich directly, telling him to ignore the "false support" he was getting and think about all the relationships he had ruined.
"Nik, try and accept you're responsible. It's time to make a change."
Crown prosecutor Tiffany Robertson said Marinovich had been in a position of trust when he abused the girls.
"All of the girls wanted Mr Marinovich to like them; they wanted to be successful in the group and wanted to be promoted," Ms Robertson said.
Marinovich's lawyer Richard Earwaker told the court that his client had sought help while being in custody.
He said Marinovich owned a cheerleading club with 400 members, but that folded when he was arrested and he was unable to sell the business.
In sentencing, Judge Collins started with a prison term of five years but took time off Marinovich's sentence because he had "enhanced the lives of a number of young people".
He also took into account the counselling Marinovich had sought while inside prison.
"It will take real courage and perseverance to rebuild your life - the sort of courage [you demanded] of your athletes."
- APNZ