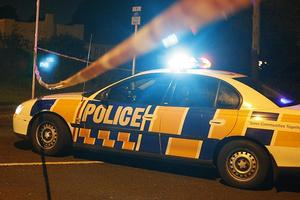 Police are appealing for witnesses to a fatal crash on Auckland's Southern Motorway on Friday, April 26.
A 47-year-old Kihikihi woman died at the scene after she was thrown from a van which rolled after it was hit by a black Mazda hatchback about 4.15pm, 800 metres north of the Ti Irirangi Drive onramp in a northbound lane.
Senior Constable Karl Bevin of the Waitemata District Serious Crash Unit says "it appears, that just prior to the accident the Mazda hatchback had drifted into the left hand breakdown lane, taken corrective action but lost control and veered across all lanes into the van in the outside lane".
"An unknown vehicle that was in the middle lane was able to take evasive action as the Mazda Hatchback swung across the lanes. That vehicle carried on northward."
Police are keen to speak to the driver of that vehicle, or anyone with information about a dark coloured sedan car seen weaving within its lane just prior to the crash.
Witnesses can contact the Police Serious Crash Unit on 09 481 0300 or Crimestoppers on 0800 555 111.
- nzherald.co.nz