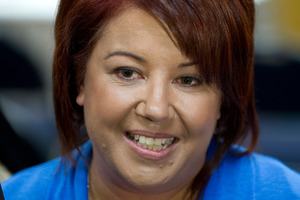 Budgeting services have been given a last-minute funding reprieve which means they are now unlikely to have to lay off staff.
Social Development Minister Paula Bennett has announced an extra $1.5 million for the 152 budget agencies, replacing $1.3 million which they were given last year in a temporary recession-beating fund which expires on June 30.
The money will be fast-tracked to get to agencies before they have to go through with plans to lay off staff. Applications open on Monday and agencies will be told how much each will receive on May 31.
Family Budgeting Services Federation chief executive Raewyn Fox said the slight increase meant most agencies should be able to maintain their existing services.
"I'm very relieved," she said.
Mangere Budgeting Service Darryl Evans said the fast-track process was "really good" but was unlikely to cover his full current funding shortfall of $241,000. He has put in 19 funding applications to philanthropic bodies since January and hopes some will come through to close the gap.
Salvation Army community ministries manager Major Pam Waugh, who said last week she faced laying off a third of her 60 advisers, said the funding was "a very good offer".
The money is on top of the Social Development Ministry's base funding for all budgeting services, which has been fixed at $8.96 million for at least the past two years. A longer-term review of funding has been promised later this year.
Meanwhile, the Auckland Refugee Council, which said last week it might have to close its hostel for asylum seekers because of the end of the recession fund, met Auckland MPs Nikki Kaye and Paul Goldsmith last Wednesday to look for a new source of funding.
Executive officer Marian Kleist said Ms Kaye asked her to submit a request to Immigration Minister Michael Woodhouse within 48 hours, so she sent it to him on Friday.