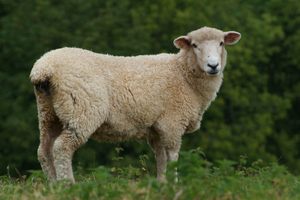 Gisborne police are investigating stock killings in which one of the animals was shot with a crossbow.
Manutuke police constable Tim Winchester said the dead stock were found on the side of Parikanapa Road, about 30 minutes from Gisborne, last Thursday.
"A farmer found the remains, and removed a crossbow bolt from the carcass of a sheep," Constable Winchester said.
"He found other remains at the scene, indicating two other sheep had also been killed."
Constable Winchester said the crossbow bolt came as part of a set. The bolt recovered was not readily available in Gisborne.
"Given where the sheep remains were found, I believe it was most likely done by someone who knows the area," Constable Winchester said.
"It also appears the remains were dumped there after the animals had been killed and slaughtered somewhere else."
Someone must know about the bolt because it was quite significant in colour (yellow and red), he said.
"It's quite concerning that such a weapon was used to kill the sheep."
Constable Winchester said he would appreciate hearing from anyone who could help identify the owner of the weapon.
- The Gisborne Herald