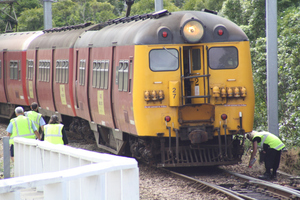 Wellington train services on the Johnsonville line have been replaced by buses following a slip this morning.
TranzMetro said the first bus from Johnsonville to Wellington will leave at 6.28am and the first from Wellington to Johnsonville will leave at 6.30am.
NZTA advises motorists roads will likely be busier due to the affected train services and suggests motorists leave extra time for travel.
- nzherald.co.nz