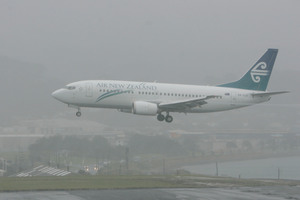 High winds have forced Air New Zealand to ground all of its flights out of Wellington.
Rain and strong winds are continuing to hammer the capital, with one flight forced to divert to Palmerston North.
An airport spokeswoman said the wind was making it impossible for baggage to be removed from the planes and all Air New Zealand flights have now been grounded.
Passengers are being urged to check with their airline to confirm their flight details.