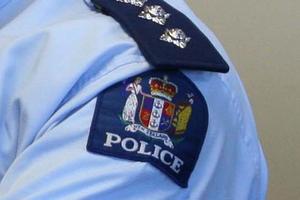 A suspended Wanganui police officer is denying a charge of sexual corruption.
Constable Hayden Clifford Bradley, 31, pleaded not guilty to one count of corruption and bribery of a law enforcement officer as his trial began in the High Court at New Plymouth this morning before Justice Ronald Young.
A jury of seven women and five men will decide whether Bradley is innocent or guilty.
Crown solicitor Cherie Clarke said Bradley stopped the complainant on February 5, 2012, to check her vehicle after she drove past his mufti patrol car in Wanganui.
"Oh, it's you,'' Bradley is accused of saying as he approached the complainant, who knew him only as Hayden, someone who had played rugby with her brother.
The Subaru station wagon the complainant was driving matched the description of a vehicle involved in recent burglaries, but it was later established there was no link.
The complainant was a disqualified driver, although she told Bradley she had a licence.
Bradley, having returned to his patrol car, ran a check on the complainant and discovered she had been disqualified from driving in November 2011 for 12 months after being convicted of drink-driving.
Over the next few days, he is accused of using his role as a police officer in an attempt to obtain sexual favours from the complainant in return for ignoring her disqualified driving.
However, defence lawyer Susan Hughes, QC, said Bradley's decision not to charge the complainant for driving while disqualified was not preceded by a demand for sexual favours.
There was nothing sought and nothing offered, she said.
The Crown intends to call 15 witnesses during Bradley's trial, which is expected to take up to four days.
The complainant's name is suppressed.
For more articles from this region, go to Wanganui Chronicle