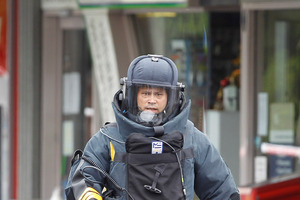 A garage sale bargain nearly became an explosive deal for an Auckland couple today.
A bomb disposal squad was called to a rural property on the North Shore, after a man found the tip of an artillery shell in a box.
Police northern communications shift commander Steve Kose says the man had purchased two boxes of assorted items at a garage sale a couple of days ago and while sorting through them today found the weapon.
He says the live shell was removed from the property just before 3pm.