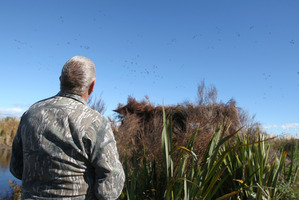 It is the start of the duck shooting weekend and police are out and about in Otago and Southland.
Extra staff have been rostered to work in rural areas targeting drink-driving and breaches of the firearms regulations.
Southern District Operations Manager Inspector Al Dickie is warning shooters to abide by the law and not to mix alcohol and firearms.
He says there will be serious consequences for anyone pulling the trigger if they hurt someone by not adhering to the basic safety rules.