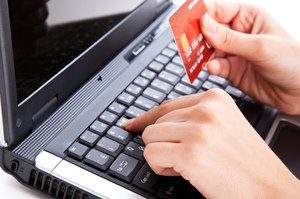 Trade Me has warned members about a phishing email which aims to trick users into entering their details on a scam website.
A warning was posted on the Trade Me discussion board saying the email had been doing the rounds this morning.
The scam is designed to trick users into entering their credit card details and other personal information into the phishing site.
The email begins: "Dear Member, We believe someone may have tried to access your Trade Me membership without your approval. As a security precaution we have temporarily restricted access to your membership, although all your listings are still live on the site."
It goes on to ask users to update their email password, and then log onto Trade Me to update their details. The link leads to a replica of the Trade Me website.
Trade Me spokesman Paul Ford said they were working to have the phishing site linked to the email taken down.
He said while "a bunch of members" had reported receiving the email, they were not aware of anyone who had lost money.
"It's very annoying but like any large online business we are targeted by these scumbag scammers from time-to-time so Kiwis should stay vigilant," he said.
Users who received the email were advised to delete it immediately.
Some users had already posted on Trade Me discussion boards that they had received the email, with one commenting that it looks "so realistic."
Avoiding phishing attacks:
- Hover your mouse over links (without clicking) to check the URL (Trade Me addresses will start with www.TradeMe.co.nz)
- No legitimate company will ever ask for your password or credit card details by email
- Never give your password or username to anyone by email
- Ignore scare tactics such as pressuring to take 'urgent' action
- Use an updated internet browser with anti-phishing features
- APNZ