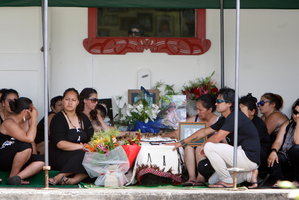 A Whangarei man charged with manslaughter after he allegedly assaulted a mother of two who later died has been further remanded in custody.
The man appeared for callover in the High Court at Whangarei today on a charge of manslaughter and was remanded until May 27.
He is accused of assaulting Patricia Anne McGrath, 34, - also known as Wowo - who was taken to the Whangarei Hospital on January 4 after suffering head injuries during an assault in her Fairway Dr, Kamo, home the previous night. The man has interim name suppression.
Ms McGrath- who has two children, aged 15 and 12 - was taken off life support two days after she was allegedly assaulted and died on January 8.
For more articles from this region, go to Northern Advocate