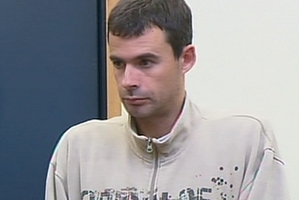 A former Far North deputy principal will be sentenced in August on 74 charges of sexual offending against boys.
A callover hearing for former Pamapuria Primary School deputy principal James Robertson Parker, 38, took place today in the High Court at Whangarei. Parker had earlier pleaded guilty to sexually abusing boys in Kaitaia. His appearance today was excused.
Parker was remanded in custody to reappear for sentencing on August 15.
He entered guilty pleas to the first tranche of 49 charges late last year, 16 counts of an indecent act on a boy aged under 12, 24 of indecent assault on a boy aged 12-16, four charges of sexual connection with a child aged under 12, and five charges of sexual connection with a young person aged 12-16.
Last month Parker admitted another 25 charges - five of sexual violation, 14 of performing an indecent act and six of indecent assault - 15 of them laid representatively.
The offences were committed between 1999 and 2012.
The Crown is seeking preventative detention, meaning Parker could be jailed indefinitely to protect the community.
He gained trust from parents and the school community through his role as deputy principal and kapa haka leader, often having boys sleep over at his house "marae-style". Parker is being labelled one of the country's worst paedophiles.
His case has been transferred to the High Court which has jurisdiction to impose a sentence of preventative detention.
For more articles from this region, go to Northern Advocate