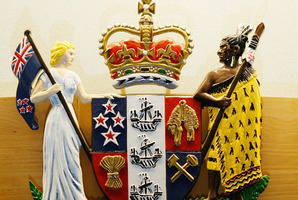 A Northland man has been found guilty of the manslaughter of his stepfather, who died three days after a row during a drinking session.
Patrick Tepana, 44, was accused of the manslaughter of Christopher Edwards, 61, at Te Kopuru early last year.
In the High Court at Whangarei this week, the Crown alleged Tepana had punched Mr Edwards three or five times during a drinking session because he thought his stepfather had "stirred" Tepana's partner up.
The jury heard Tepana say family members started abusing him when he arrived at their Te Kopuru home from Auckland on January 10, 2012, accused him of stealing a pair of sunglasses and Mr Edwards had claimed he stole his mag wheels.
Tepana said Mr Edwards grabbed him and tried to choke him, but he freed himself and in the process may have hit him. Tepana said he went to bed about 7pm that day. The next morning, someone told him that he had given Mr Edwards a black eye.
When a family member went to wake Mr Edwards, his bed was bloodstained and he was clearly unwell.
He was taken to Dargaville Hospital then to Whangarei Hospital, where a CT scan showed a large bleed on the surface of the brain. Mr Edwards was flown to Auckland Hospital and died on January 13, 2012 after his life support was switched off.
The court heard that Tepana had repeatedly denied to police that he had assaulted Mr Edwards, or said he couldn't remember. At one point he said the assault was like "three smacks".
Tepana was remanded in custody for sentencing on July 5.
For more articles from this region, go to Northern Advocate