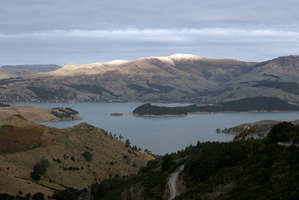 The man accused of being "The Port Hills Groper" will be back in the Christchurch District Court this morning.
He is facing 15 indecent assault charges against women running alone along the Rapaki and Mount Vernon tracks on the Port Hills south of the city.
He is alleged to have grabbed, groped and licked them.
The man has denied all charges and will appear for a pre-hearing conference this morning, as the case may make its way to a defended hearing.
Court News reported he was back in court yesterday after breaching his bail conditions when he was found in an area he was prohibited from.
However, his lawyer says he may have misunderstood the conditions due to his inability to read or speak English.
During his appearance in court he suffered an asthma attacked and collapsed in the dock.
Judge Joanna Maze remanded him on renewed bail until his pre-hearing conference this morning.