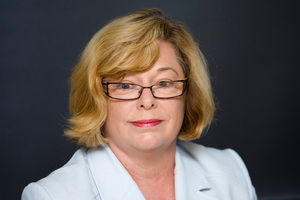 A Wellington public servant has admitted photocopying highly sensitive Cabinet committee documents on the restructuring at the Ministry of Foreign Affairs but has denied leaking them.
The public servant, whose details including gender have been suppressed by the High Court, is named in a report by investigator Paula Rebstock as the person suspected of leaking the documents that ended up in the Labour Party's hands last year.
Ms Rebstock's suspect wants the High Court to stop her final report from being presented to State Services Commissioner Iain Rennie, who commissioned the report almost a year ago.
Justice Robert Dobson heard the application on Monday in the High Court at Wellington in a case described as "Applicant A" vs Attorney General.
Jason McHerron, the lawyer representing the public servant, said there was no evidence that the documents had been distributed after they were scanned and photocopied. He said the allegation that his client had been the leaker should not be repeated in a final report.
The suspect was sent relevant parts of the draft report by Ms Rebstock as is the practice under natural justice provisions.
Justice Dobson has reserved his decision.
Revelations of the Cabinet paper were made in Parliament by former Foreign Minister Phil Goff, causing great embarrassment to the Government.
Mr Goff revealed contents about revisions to the restructuring programme, halving the proposed 300 job losses, before they had been presented to the Cabinet.
They weren't the only leaks to have ended up in Labour's hands but they were the most sensitive and undermined the trust between the Government and the ministry.
Labour also released a leaked letter to MFAT chief executive John Allen signed by all but four of the country's ambassadors at the time opposing the restructuring of the ministry.
Paula Rebstock was commissioned by Mr Rennie on May 8 last year to investigate the leak of up to three Cabinet papers.
She has since become chairwoman of the Accident Compensation Corporation.
Audrey Young