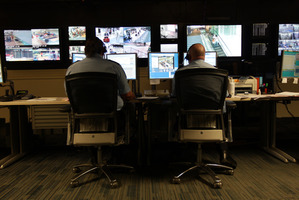 More than 9500 types of prescription medications imported from almost 90 countries were stopped at the border last year.
The most popular drug New Zealanders imported was for erectile dysfunction with 3265 different medications.
Academics who have conducted a study on importation of medicines said people needed to be educated about the potential harm of trying to bring in drugs.
Figures requested by the Herald under the Official Information Act show that last year 6218 parcels were referred to Medsafe from Customs that were found to contain 9659 different types of prescription medication.
The parcels came from 86 countries.
But the number of drugs people have tried to bring into New Zealand is decreasing - in 2008 more than 8000 parcels contained almost 13,500 controlled medicines.
Medsafe said these figures did not give an indication of the number of parcels and medicines that were confiscated.
The group manager of the Government safety authority, Stewart Jessamine, said in the response that an investigation and enforcement team was set up in 2007.
"As a consequence of the ungraded border presence from 2007, the volume of referrals ... has grown significantly," Mr Jessamine said. A study conducted by the University of Auckland published in 2011 found of all the medicines imported into New Zealand during the study, 78 per cent were already available here and that of those, half were subsidised by the Government.
The study, conducted over six months in 2007, found the most commonly imported drugs that the Government subsidised were antibiotics.
The authors warned lack of medical advice could lead to improper use, re-infection and resistance.
The most commonly imported unsubsidised medications were for lifestyle complaints, such as erectile dysfunction, hair loss and weight loss.
Top ten medicines stopped at customs:
1. Erectile dysfunction
2. Antibiotics
3. Heart Disease
4. Endocrine (hormones)
5. Unlabelled
6. Pain relief
7. Weight loss
8. Other
9. Insomnia
10. Mental health.