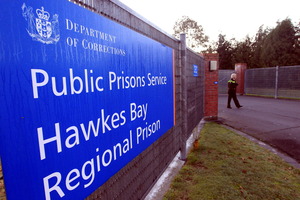 A dispute in Hawkes Bay Regional Prison has left some inmates with minor injuries.
A statement from the prison said two groups of prisoners clashed for about 10 minutes just before midday today.
Some were treated for minor injuries, and a number were relocated to another unit. No prison staff were injured.
An investigation will be carried out to determine whether any of those involved will be charged.
"Such events are thankfully rare in our prison system but they can happen at any time when disagreements turn into something more serious, as in this case," prison manager George Massingham said.
"I'm grateful for the way prison staff acted to contain the situation and prevent further injury to prisoners."
Prison officials declined to comment further.
- APNZ