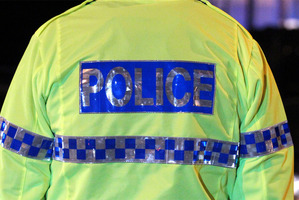 The 62-year-old woman who was stabbed in a carjacking yesterday in Napier also had more than $21,500 stolen from her, police allege.
The woman was attacked as she walked through Clive Square about 3pm after finishing work. She suffered a non life-threatening stab wound to her hip area and was told to hand over the keys to her Suzuki Swift.
The car was recovered after crashing into another vehicle after a short pursuit on Te Awa Ave.
It is unknown whether the victim was carrying the stolen money or if it was in her car.
Police have arrested a 38-year-old woman and 36-year-old man in connection with the incident. Both are charged with aggravated robbery.
The female accused, Louisa Tuhuamohitaka, appeared before Napier District Court today and was remanded on bail until May 22. Under conditions of her bail she is not permitted to contact her co-accused, Justin Tipuna Poi, the victim or any witnesses.
Poi has yet to appear in court.
For more articles from this region, go to Hawkes Bay Today