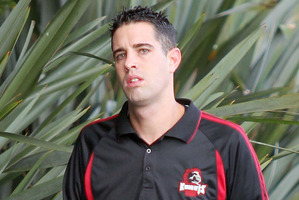 A mate of Jordan Mason clashed with media outside court today.
Mason posted a video online of Jesse Ryder's two alleged attackers in spite of a court's suppression order and today admitted the breach, saying he did it out of "misguided loyalty" to the cricket star.
A high-profile member of the Christchurch boy-racer community, Mason wore his suit jacket over his head as he left court in a bid to conceal his identity.
He was bundled into a car by associates, keeping his face hidden in the back seat.
One friend got angry when media approached the car.
He told a One News cameraman to keep away, before grabbing the camera and shouting obscenities in his face.
He then verbally threatening another journalist before getting into the car and driving off.
Mason refused to comment.
- APNZ