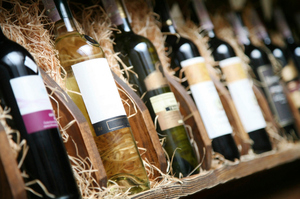 A wine company employee who was fired over her handling of cash takings at two food shows has lost her case for unfair dismissal.
Angelique Fredatovich was an executive assistant and later events manager for Treasury Wine, which markets several brands of wine including Matua Valley, Lindeman's and Yellowglen.
She was in charge of managing the company's stall at the Wellington Food Show in May 2012 and the Auckland Food Show in August.
An Employment Relations Authority finding said Ms Fredatovich had ordered 300 cases of wine for the three-day Wellington Food Show but failed to keep any record of how many bottles were sold, sampled, broken or used as contra.
No record was kept of cash sales, and money was kept in various places around the stall including Ms Fredatovich's handbag. She later exchanged coins for large notes at a bank, keeping no record of the transaction.
At the Auckland Food Show, 515 cases of wine were ordered, and again no records kept of how many were used or sold.
When asked for the cash takings for both shows, Ms Fredatovich provided $4,910.
But the company's estimate based on the stock left over indicated a shortfall of $7,865.
Ms Fredatovich was sent a letter inviting her to a formal meeting to discuss the shortfall. She indicated the cash might have been left in a locked cupboard, which was found to be empty.
Later that night she texted her boss to say she had found $3000 at her home, and the following day supplied $3950 for banking.
She disputed the company's estimate of the shortfall, and produced her own spreadsheet reconciling the stock used with the cash banked.
Treasury Wines said the delay in returning the cash was a serious neglect in her duties, the money banked did not cover the discrepancy as estimated by the company, and there had been damage to trust between the parties.
Ms Fredatovich took a case to the Employment Relations Authority, claiming she had been unjustifiably dismissed as the company had failed to carry out a proper investigation.
The authority found her actions were "gross negligence" and could have been considered as serious misconduct, and that Treasury Wines were justified in the dismissal.
- APNZ