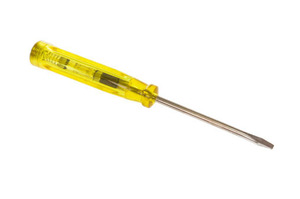 A man demanding synthetic cannabis, cigarettes and cash has held a screwdriver to the throat of a female shop assistant in a robbery of a Christchurch dairy.
The man, who had a "young-sounding voice'', held up the Edgeware Dairy on Colombo St about 5.30pm on Friday.
He approached the female shop assistant, who was alone in the store, and held "a screwdriver or similar object'' close to her throat, Detective Constable James Moyle said.
"The woman handed over a number of items but was then able to escape to the staff area in the rear of the store,'' Mr Moyle said.
"She was not injured.''
The man walked away with a number of packets of synthetic cannabis and cartons of cigarettes.
He was described as having a caucasian appearance and was about 183cm tall with wide shoulders.
He was wearing a black balaclava and a long-sleeved shirt with light blue and pink colours.
Anyone with information should call Mr Moyle on 03 363 7441, Christchurch Police on 03 363 7400 or Crimestoppers on 0800 555 111.
- APNZ